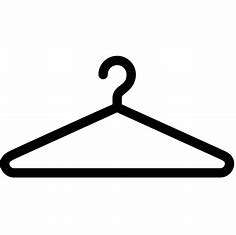 Guilt-less: Free of guilt; innocent.
Garb: A distinctive style or form of clothing; dress: clerical garb.
2. An outward appearance; a guise***definitions retrieved from freedictionary.com***
Her Guiltless Garb's sole purpose is creating you a wardrobe of superior quality and exquisite fashion substance. We operate from the inside out, uncovering and unveiling hidden truths that may be affecting your personal style. We are dedicated to providing you with a catered and individualized style experience, that we guarantee you will not receive anywhere else. We listen, We create a personalized style strategy and plan, We execute, and We aim to please.
We understand the power of a great image. A woman feels better when she dresses better. The cliche saying." When you look good, you feel good" is really a way of life. Creating the wardrobe of your dreams and cultivating spaces that foster room for developing stylish looks can not only transform your outward appearance but can also catapult your inward perception of yourself into something amazing. We've seen women completely transformed just by enhancing their wardrobes.
Personal style should be un-compromised, un-sacrificed, creative and most of all guiltless. Feeling good about what you buy, how you look in what you've bought and shopping fabulously within your means, eliminates the regretful and dreaded buyers remorse, thus creating Her Guiltless Garb.
"Grab your Garb!" & "Grab your Garb and let's walk the runway! "…You'll see me include both of these taglines for either my outro in all of my blog posts or as my ending tagline under some of my photo text. What the heck does this mean though? Well, I associate these phrases as such…You can pick your favorite and run with it!
Often times when we see or hear something appalling, exciting or breathtaking, we place our hand on our chest, almost clutching our clothing. That's the effect that you want to have on people when they see you walk into a room. They'll "Grab their Garb" in admiration of how fabulous you look. So tell them to, "Grab your Garb!"
"Grab your Garb and let's walk the runway" is about encouraging and supporting your fellow fashionista. It's about building each other up and sharing the spotlight with them instead of trying to diminish the shine of one another. So, when you prepare your outfit for the day aka grabbing your garb, and walk out into the world, which is your runway, you'll encounter other women fabulously dressed. Unite with them to slay the day in style as you walk the runway together!